IMTEK
IMTEK currently has 24 professors, over 370 research, teaching, and technical staff, and 650 microsystems engineering students. We are one of the world's largest academic institutions in our field today, and this is reflected in our uniquely broad scope of research and courses.
Our main research foci are: Energy Autonomous Microsystems | Smart Systems Integration | Lab-on-a-Chip and Medical MEMS | Smart materials, surfaces and processes | Optical Systems
"We turn visions into reality"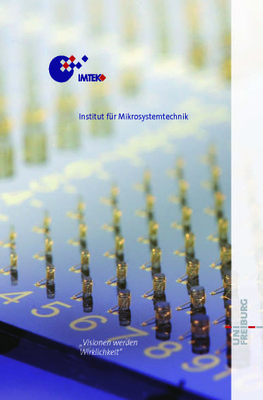 We help to make life healthier, safer, more comfortable and versatile, and, not least, easier. We turn visions into reality by laying the foundations for better and more intelligent products. We train young scientists to be microsystems engineers by teaching them how to pass on this visionary spirit and to make vision reality.