Clean Room Service Center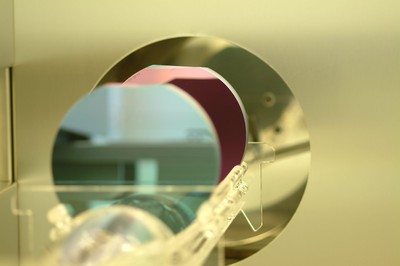 The Cleanroom Service Center (RSC) is a facility shared by all of IMTEK's Laboratories. As a central service unit with its own staff, it offers a variety of services to those working in the field of microsystems engineering (MSE). Combined with IMTEK's own outstanding resources, the RSC is uniquely positioned to provide a broad base of efficient and targeted support to both its internal and external clients. The RSC's core competencies are manifold and include:
Performing standard silicon semiconductor technology processes (foundry services)
Adapting existing processes to the needs of MSE, and/or developing new processes
Preparing and operating equipment currently installed in the RSC, plus necessary infrastructure, also for external use
Developing, procuring, and implementing the use of new equipment
Preparing areas of the cleanroom for installation of third-party apparatus
Organizing and operating training events (practical courses) for students and external visitors
The main focus of the work carried out in IMTEK's cleanroom is on developing functional models of microsystems for the area of traditional MEMS research with applications that range from sensor and microactuator technology to micro-optics. Cooperation with clients/partners lies at the heart of everything that the RSC does, whether this be as a project sub-contractor, as an independent project partner, or as a direct contractor for companies. Modern financial management ensures that the RSC's finances are soundly maintained. Income from internal and external service provision covers ongoing operational costs, and regular management accounts keep the RSC's stakeholders, i.e. the individual Laboratories, constantly informed of the state of the its finances.
Service provision – The customer is king
Regular meetings serve as a platform for disseminating all material information concerning the status of the IMTEK cleanroom as well as details about ongoing projects. This also ensures that the RSC remains in contact with each of IMTEK's individual Laboratories. Maintaining records, producing statements of costs, as well as planning process flow (WebFab) complete the range of services offered by the RSC, making it a partner that research institutions and industry can truly rely on.