Contact
Director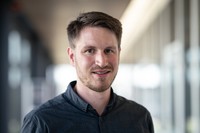 Dr. Björn Gerdes
Phone: +49 761 203-7064
Fax: +49 761 203-7053
bjoern.gerdes@imtek.uni-freiburg.de
If you dail the numbers 12 before the phone extension, the PSA (persons search line); please note, that this service is only available for university members of staff.
Postal address & visitors' address
University of Freiburg
Department of Microsystems Engineering – IMTEK
Clean Room Service Center – RSC
Georges-Köhler-Allee 104
D-79110 Freiburg
Visitors

The clean room is located all across the ground floor of the technology building 104. The offices are situated on the 2nd floor, room 017.